The International Engineering Exhibition 2023 (Jakarta, Indonesia), hosted by Zhejiang Provincial Department of Commerce and co-hosted by Zhejiang Time's International Exhibition & Service, successfully kicked off in Jakarta International Expo (JIEXPO) of Indonesia on September 13th.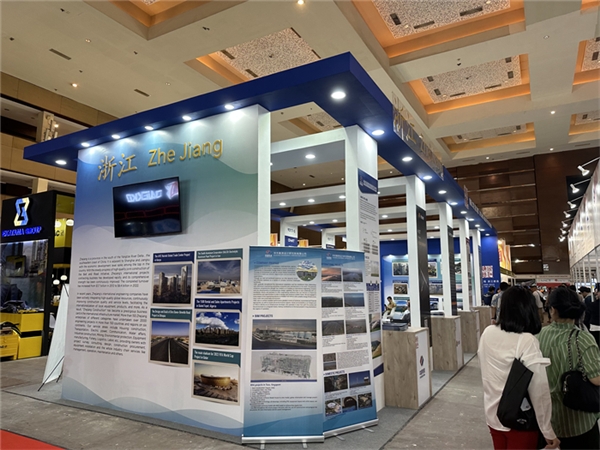 Zhejiang is home to a number of international contractors with rich experience in international engineering, who are broadly engaged in the infrastructure projects of countries along the Belt and Road Initiative by virtue of their strong technical strength, excellent service quality and social responsibility of "Constructed in Zhejiang". Indonesia, which enjoys a long history of friendly exchanges with China, is also an important partner of Zhejiang's foreign investment and cooperation.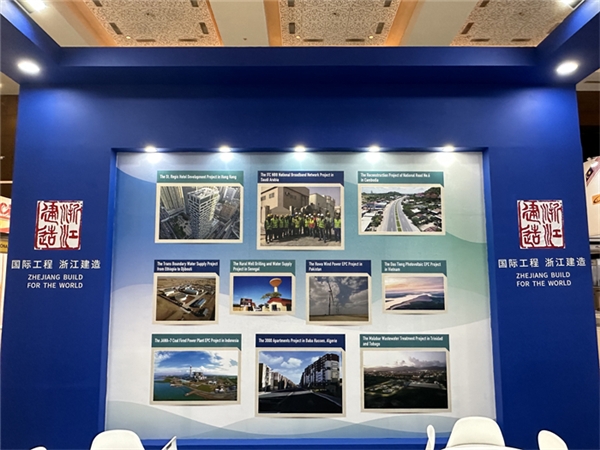 International Engineering Exhibition 2023 (Jakarta, Indonesia) is organised in the form of exhibition within an exhibition called Construction Indonesia, the largest and most professional exhibition of construction and engineering machinery in Indonesia. Construction Indonesia this year has witnessed the participation of companies from a total of 32 countries and regions including China, the EU, Germany, South Korea, Malaysia and Singapore for its meetings and exhibition.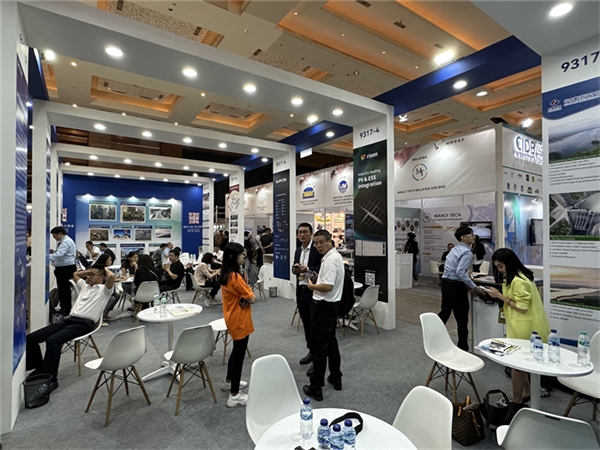 This exhibition has received strong support from local government departments, industry organisations and key enterprises in Indonesia, providing a professional platform for Zhejiang enterprises to have access to the engineering market in Southeast Asia. Exhibitors include Zhejiang Thermal Power Construction of China Energy Engineering Corporation, Huadong Engineering Corporation of PowerChina, Zhongtian Construction Group, Risen Energy, Zhejiang CHNT Group and other 10 Zhejiang enterprises, which have fully demonstrated the industry chain products and services innovation results of Zhejiang international contracting, and built up a good image of "Constructed in Zhejiang".
International Engineering Exhibition 2023 (Jakarta, Indonesia) focuses on the promotion of Zhejiang's progress in economy, society and international contracting, seizes the opportunity brought by the quality development of the Belt and Road Initiative and the rebound of the post-epidemic international infrastructure market, and empowers Zhejiang enterprises to look for opportunities for cooperation from Southeast Asian market and further expand the international engineering market. It plays an exemplary role in further promoting international contractors to establish alliance for more market share.
Disclaimer: This article is reproduced from other media. The purpose of reprinting is to convey more information. It does not mean that this website agrees with its views and is responsible for its authenticity, and does not bear any legal responsibility. All resources on this site are collected on the Internet. The purpose of sharing is for everyone's learning and reference only. If there is copyright or intellectual property infringement, please leave us a message.